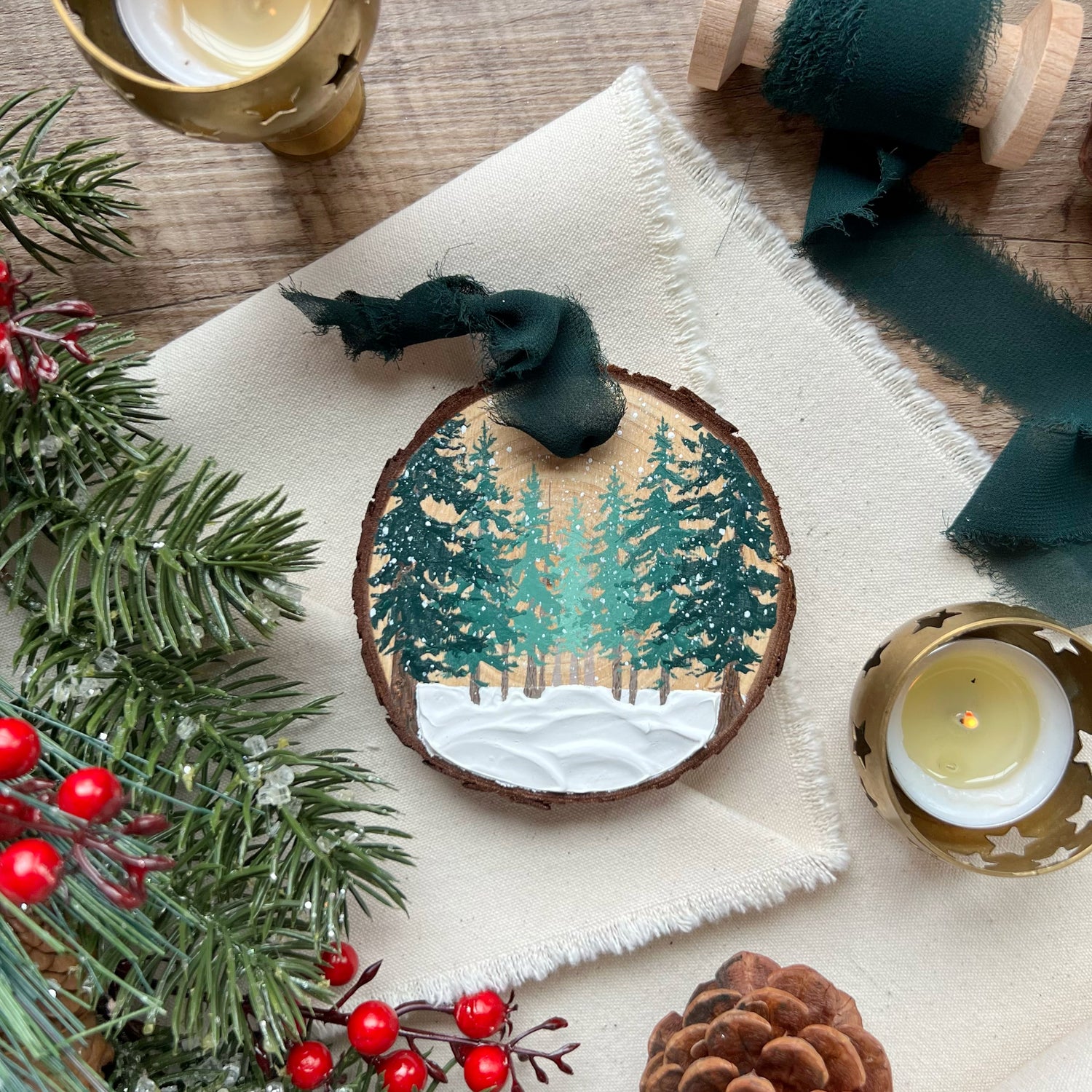 Original Ornaments
Ornaments have long been collected for a variety of reasons, each one as special as the next.

These are an assortment of hand painted landscape ornaments. From wood slices to ceramic and glass, there is a wonderful variety to choose from to add a little more magic to your holiday season.
Show Now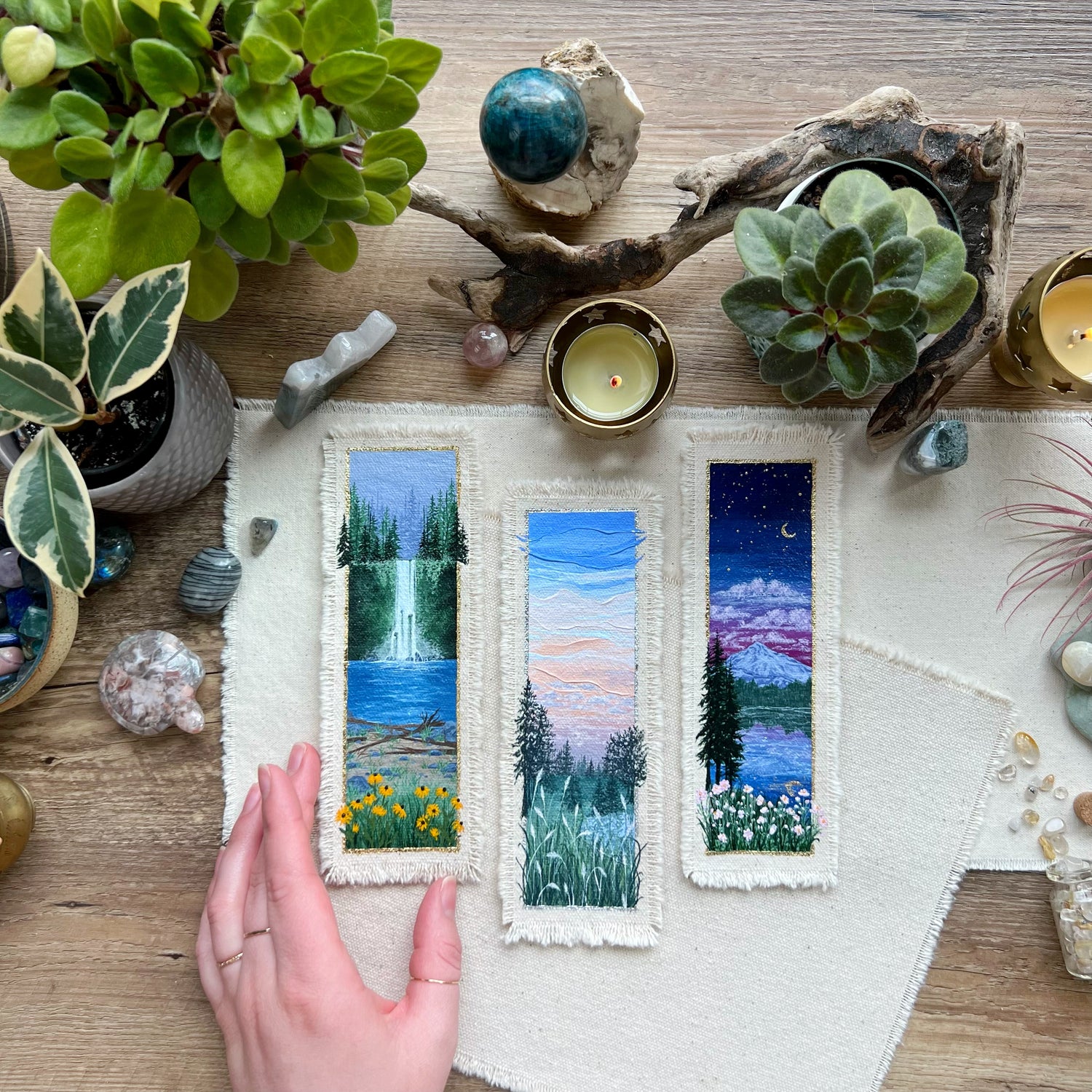 Bookmark Paintings
My collection of "bookmark" landscape paintings are here to remind us of the wonderful escapes we find amongst the soft pages of books.
Whether you have one hanging on your wall or tucked into your current read, they let you take a moment to escape into their little slices of serenity.
Shop Now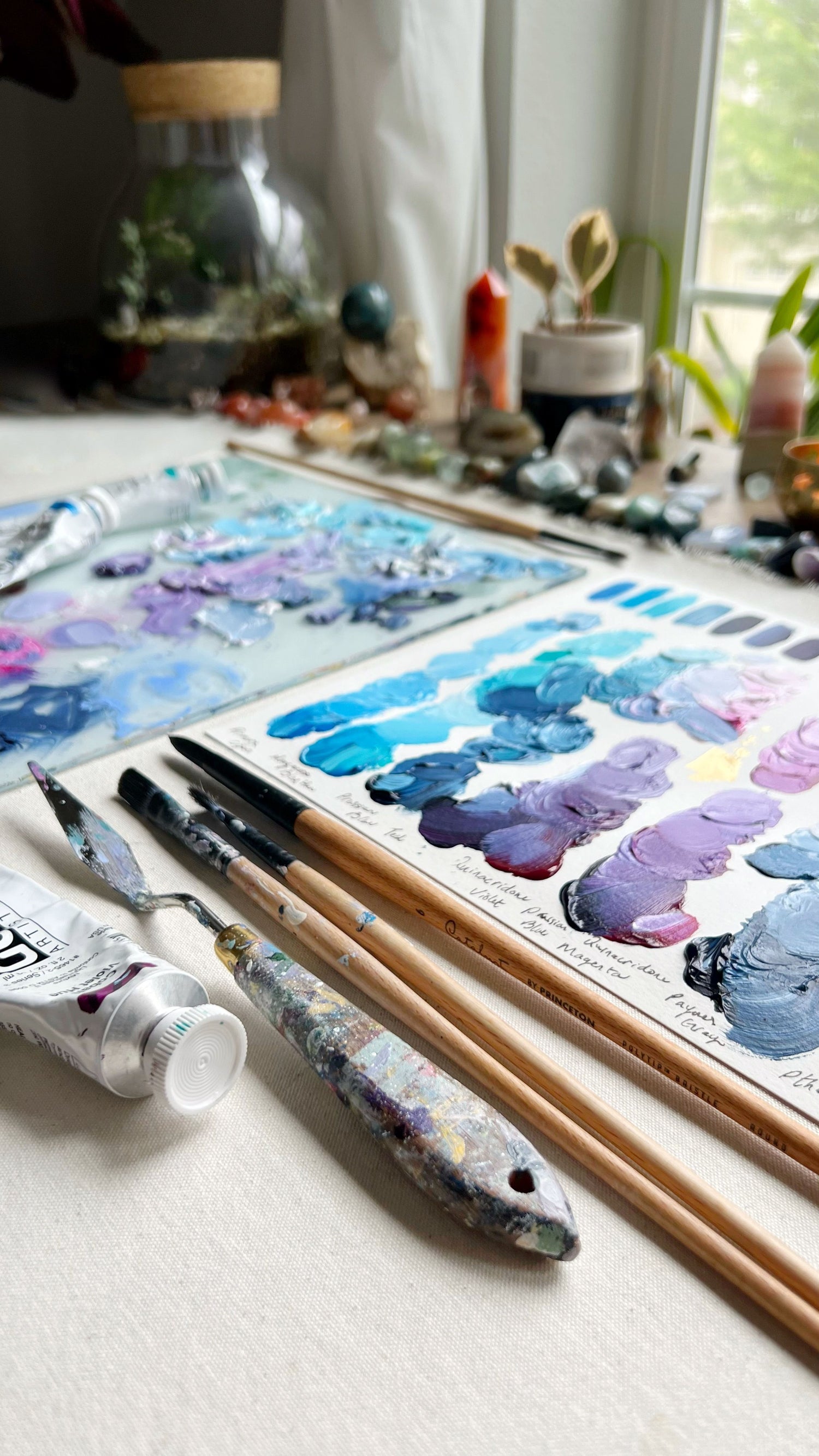 2023 Commissions- Open
Together, we will create a lasting original piece that is special to you or your loved one.
Commissions
Photography and videography on this site by Meghan NutMeg.
©Copywrite Meghan NutMeg 2023. All rights reserved.